Our glass jar lid are practical containers for everything from pretzels and dried beans to buttons and paper clips. The safety clip cover lets you know that its contents are safely sealed. They are available in four sizes. The rounded square shape is perfect for pantry and is worth putting on the counter, exuding a warm and rustic charm. There are 5 features of the glass jar lid:
High quality material
Capacity
Sealed lid can keep food fresh
Multi-purpose
Suitable for homemade food gifts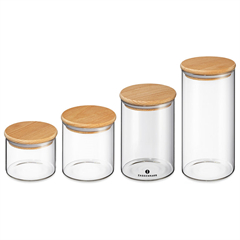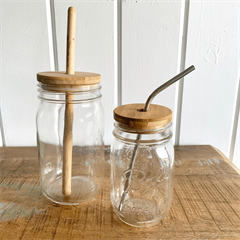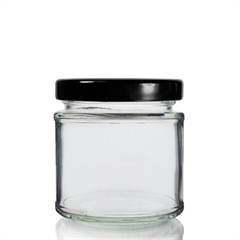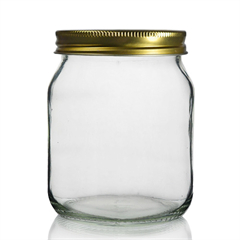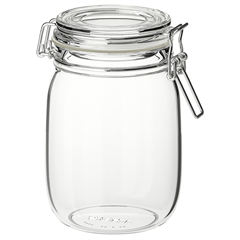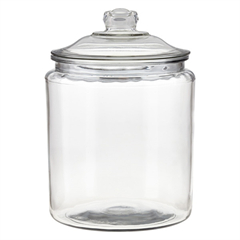 High quality material introduce.
They are made of very high-quality transparent glass, so you can see what's in them at a glance. This jar is equipped with a matching sealing lid, making it both practical and beautiful.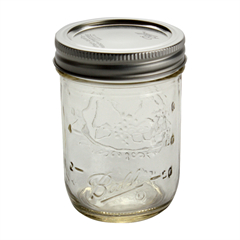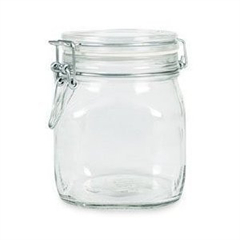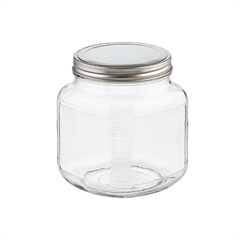 Capacity introduce.
Convenient 30 ounces (about 850.5 grams) capacity-store pasta, rice, dried beans, biscuits, candies, etc. in these (30 ounces) jars. The wide opening means you can reach inside to take out items or pour in ingredients. These containers are more convenient than mason jars; just remove the lid, no need to unscrew.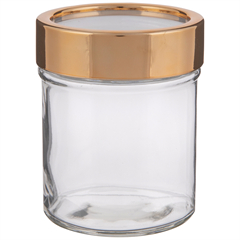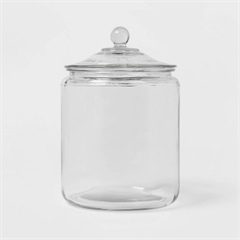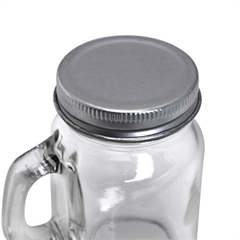 Sealed lid can keep food fresh introduce.
High-quality seals prevent moisture, mold, dust, and other contaminants. Your food will stay fresh for longer and be discharged seamlessly-they are the perfect glass storage container for the owner of the food pantry.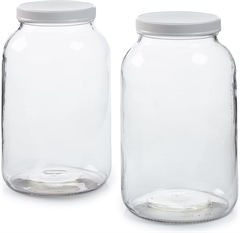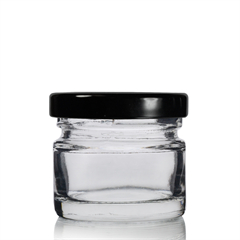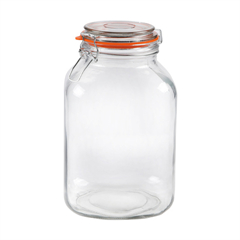 Multi-purpose introduce.
Decorate your house with these multi-purpose pots! Store cosmetics and beauty tools on the bedroom dresser. Store cotton balls and soap in the bathroom. Keep your home office stationery neat and tidy, cotton reels that can be easily reached in the crafting room. Storage possibilities are endless-what will you use it for?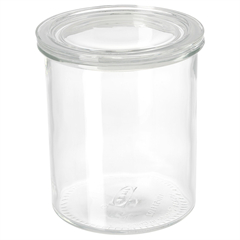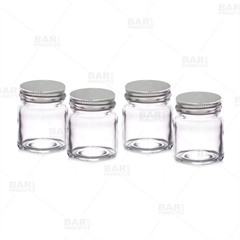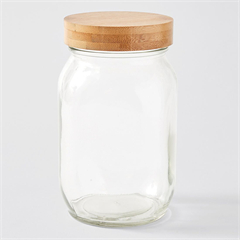 Suitable for homemade food gifts introduce.
Fill the jar with candies, homemade biscuits or raw materials for making brownies, and become a charming gift for gourmets. Whether you choose to give away these jars or keep them for yourself, every use will bring a smile. Add them to your shopping cart to achieve a stylish and streamlined home organization!