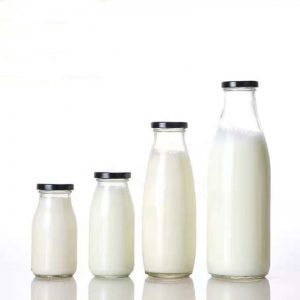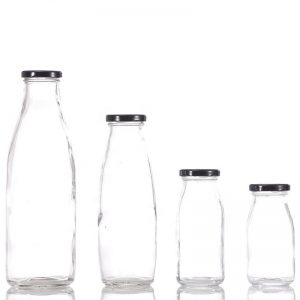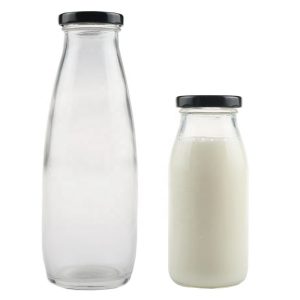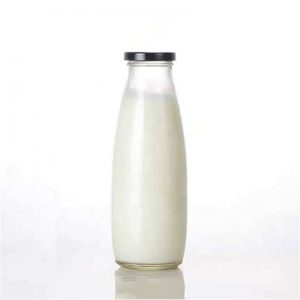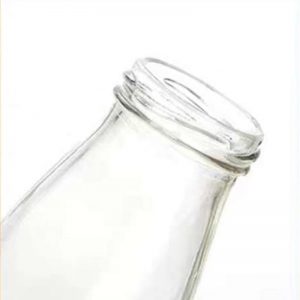 Products Description
Why do everyone use glass for milk cups?
Drinking water is best to use glass? Glass, enamel cup, ceramic cup, plastic cup, stainless steel cup, iron cup, aluminum cup, paper cup…Do all kinds of cups hide mystery? Tell me You, drinking water is still the first choice for glass. Don't think that the glass is just transparent and beautiful. Of all the materials, the glass is the healthiest. The glass does not contain organic chemicals. When people drink water or other beverages in the glass, they don't have to worry about the chemical substances being drunk into their stomachs. The glass surface is smooth and easy to clean. So people drink water from the glass. Healthy and safest. In addition, experts also advocate the use of enamel cups, because the enamel cups are made after enamelling at a high temperature of thousands of degrees Celsius. They do not contain harmful substances such as lead and can be used with confidence. However, experts questioned the cups of other materials. Colorful cups are very flattering, but in fact there are huge hidden dangers in those bright paints. When the cups are filled with boiling water or beverages with high acidity and alkalinity, the lead and other toxic heavy metal elements in these pigments It is easy to dissolve in liquids, and people drink liquids with chemical substances, which will cause harm to the human body. Plasticizers are often added to plastics, which contain some toxic chemicals. When plastic cups are used to fill hot or boiling water, the toxic chemicals are easily diluted into the water. There are many gaps in the internal microstructure of the plastic. Hidden dirt. So, experts reminded that in
When purchasing a plastic cup, be sure to choose a cup made of food-grade plastic that meets national standards. In addition, there is a relatively large team in the water cup family, which is the "magnetized cup" and "energy cup" promoted by the merchants. Medical reports at home and abroad indeed claim that magnetized water is of great benefit to human health, but not all magnetization Water is good for human health. Only the magnetized water of the negative electrode can improve the physical function of the human body and play a role in health care, while the magnetized water of the positive electrode is not suitable to drink. Most of the magnetized cups we see on the market use ordinary magnets, regardless of the positive and negative poles. Therefore, when choosing a magnetized cup, consumers should carefully identify and purchase a magnetized cup made of a unipolar magnet (negative pole) as a raw material. In principle, the "energy cup" can also improve the function of the human body and protect it.
The role of health. However, many manufacturers of "energy cups" on the market have not verified the actual physiological effects of this function, exaggerating the effect of "energy cups", and some even claim that they can cure all diseases. Experts remind consumers that when buying "energy cups" with health benefits, they should recognize the legal certifications given by the relevant departments and must not blindly follow them.
Glass cups can't be used to hold milk? The US "Internet Doctor of Medicine" pointed out earlier that not all foods are suitable for storage in transparent containers. Common foods such as milk and rice are among them. Susan Duncan, a food scientist at Virginia Tech University, pointed out that milk is rich in
Riboflavin, people taking a certain amount of riboflavin can effectively improve vision, reduce eye fatigue, and help the metabolism of carbohydrates, fat and protein. But this substance easily reacts with light, so when milk is exposed to light, a chemical reaction will occur to reduce the nutritional value of riboflavin. Some nutrients such as amino acids, various vitamins, which are important components of protein, are also affected by sunlight. Low-fat milk and skimmed milk are thinner than whole milk, and sunlight "penetrates" them more easily. Duncan said: "This photo-oxidation process can change the taste of milk and produce free radicals (a molecule in the human body. Studies have found that the production of more than 80 diseases is directly related to free radicals)." Therefore, storage When milking, do not expose the milk to sunlight or light
Under irradiation; pour the milk into the cup, if not finished. It's best to put it in the refrigerator with plastic wrap and not to put it back into the original bottle. In addition, cereals also contain a large amount of riboflavin, and light damages their nutrients greatly. Therefore, it is recommended not to pack pasta, rice and grains in transparent plastic bags, but to store them in opaque containers or rice bags in a kitchen cabinet that is protected from light.