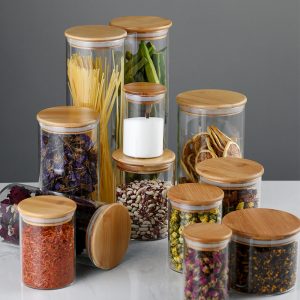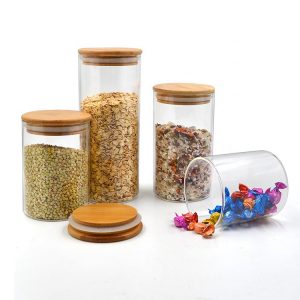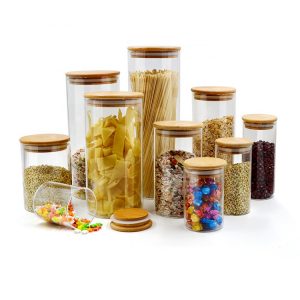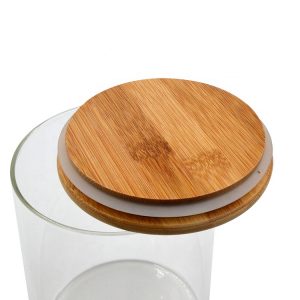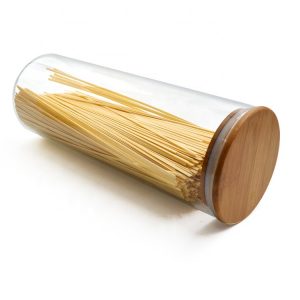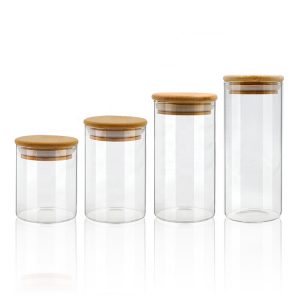 Product Description:
1oz, 2oz, 3oz, 4oz, 8oz, 10oz, 12oz, 14oz, 18oz, 200ml, 500ml, 550ml, 700ml 900ml, 1250ml, 1350ml, 1500ml, 1800ml, 3200ml, 4800ml and More Size.

65mm, 85mm, 100mm, 120mm, 150mm and More.

Hot stamping, Silk screen printing, Coated,Frosting , Decal , Electroplating, Label, ect.

bamboo lids, Wooden Lids, Rubber Lids

Clear, Black ,Customer's Requirements.

Coffee Beans, Food, Cookies, Tea, Pasta, Nuts, Grain, Spice, Sugar, Candy, etc.

MOQ

A:If we have stock, smaller MOQ.

B:If out of stock, MOQ is 20000pcs

Delivery

(1) In stock : within 7 days after receiving payment. 

(2) Out of stock : 25 ~ 40 days after receiving payment.

Package

Carton, Pallet,Customer's Requirements.
Various sundries in daily life don't know how to place them. Many of my friends will choose some glass storage tanks for storage. Because of its strong airtightness, it is very popular. At present, there are various storage tanks on the market. The glass bottle manufacturer teaches you a few key points to choose.
Look at the size. Storage tanks are products of various sizes, large and small, and everyone should choose the appropriate size according to the actual use. Glass bottles Generally speaking, small storage tanks are more suitable for restaurant kitchens to store various materials, while medium and large storage tanks are suitable for living rooms and storage rooms to store some large items.
Look at the tightness. Generally speaking, the storage of seasonings and ingredients requires high sealing performance to avoid deterioration of things due to moisture; and the storage of some things does not require high sealing performance, such as individually packaged candy biscuits. There are plastic lids, tinplate lids for glass bottles, and stainless steel lids.
Everyone should carefully check the quality of the storage tank when buying. First, the storage tank must be intact without cracks or holes; there must be no peculiar smell in the tank; then, check whether the lid can be tightly sealed.
For glass bottles, from the beginning of the dominant position of liquid packaging to being replaced by plastic bottles, although the market share has been suppressed. But in some fields, it has been in a position that is difficult to replace. For example, in the wine bottle market, glass bottles are the best choice, although the packaging industry is trying to replace them with plastic bottles. But in the end, it was found that neither the product itself nor the market was acceptable. And with the improvement of living standards, glass bottles have begun to recover in some high-end packaging fields.